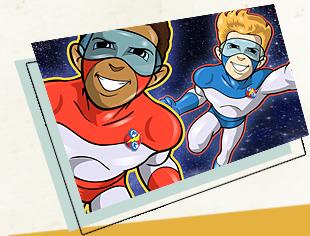 "I appreciate your work. It really looks good, and my clients really like it."
L.K., Kuhlman & Associates Services
Apopka, FL
"WOW! That's what I'm talking about!"
I.B., PNEUMA Christian Center
Chattanooga, TN
"Love it! Love it! Love IT!"
B.B., North Georgia Strings Studio
Alpharetta, GA
"Provided great value to our firm."
C.W., Davis Financial
Chattanooga, TN
"The entire site looks great. We are very happy with what's happening."
L.C., Hope & Help International
Chattanooga, TN
"Creative, efficient, and timely - as a client, I couldn't have asked for better."
H.M., Therapeutic BodyWorx
Atlanta, GA
"Focused on every aspect from the company logo to the overall graphic impression and function of the website. I could not be happier with the results!"
D.D., Daniel DeSantis Interiors
Atlanta, GA
"Never treated us like a 'start-up' - we have received compliments on our advertising from competitors 10 times our size."
J.L., Warrior Musical Instruments
Hollywood, CA
"Masters at capturing and developing the clients' ideas with artistry and innovation."
L.A., Write Angles
Atlanta, GA
"Higher quality, faster service, and less expensive than we anticipated."
S.F., DuPont Textiles & Interiors
Chattanooga, TN
"Worked hard to make sure that we not only got what we wanted, but what we needed."
C.P., Wordtrip.com
Lawrenceville, GA
"The most creative people I have ever met."
M.Z., Fireball Business Services
Chattanooga, TN
"Fast, creative, and fun."
S.C., The Cadall Company
Chattanooga, TN
"Creative, attractive and effective - you always go beyond expectations."
R.B., RNJ Properties
Marietta, GA