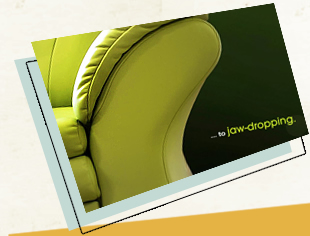 Just what it says: the boring sales pitch. Nobody wants to read it, but it helps people know who we are. Great place to put key words and phrases for search engine optimization, too.
Ahhhh ... the good stuff. Samples of creative design, advertising and marketing concepts from clients across the country (but mostly from Chattanooga ... we ARE a Chattanooga Design Agency, after all.)
People seem to like our design and marketing ideas; here's where they tell you why.
After a contracted day of concentrated coloring, coding, and copywriting, nothing soothes the soul like a little dog therapy. Nothing LEGAL, anyways ...
Shoot us an email with your questions, critiques, or comments.
Geez, you think the INFO page was boring? This stuff would make paint-watching seem exciting. We tried to spiff it up a little, but you know how lawyers are ...
Y'know, nothing personal, but if you can't find the Site Map from here, I don't think there's anything we could say that would help ...